Upcoming Events
DECEMBER EVENTS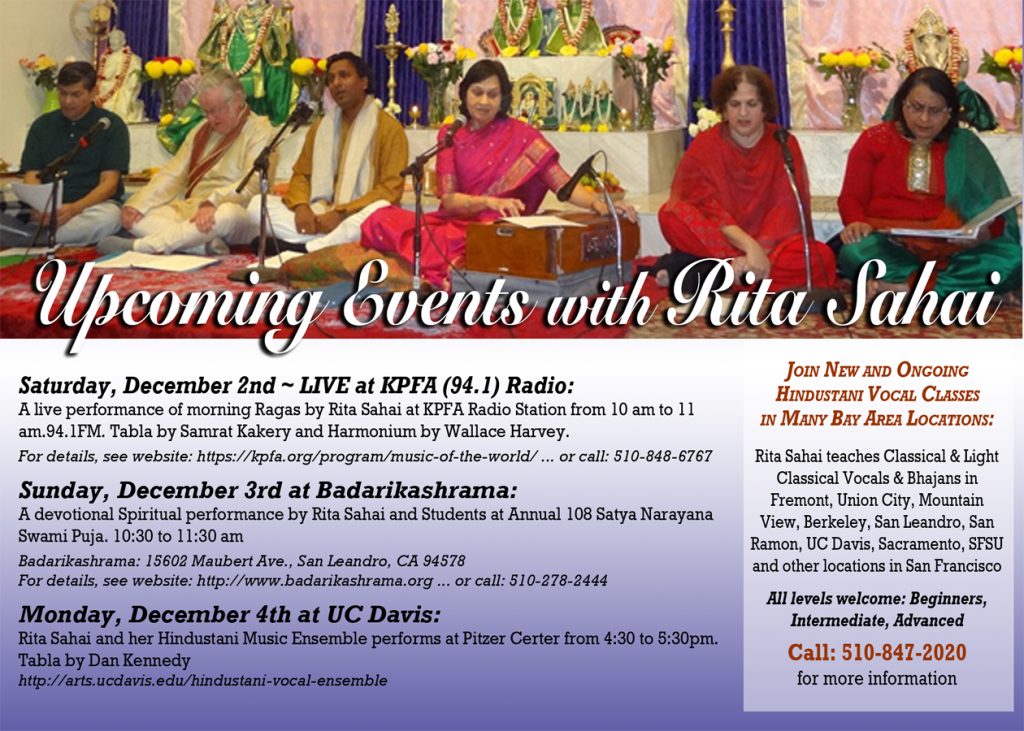 Saturday, October 28, 2017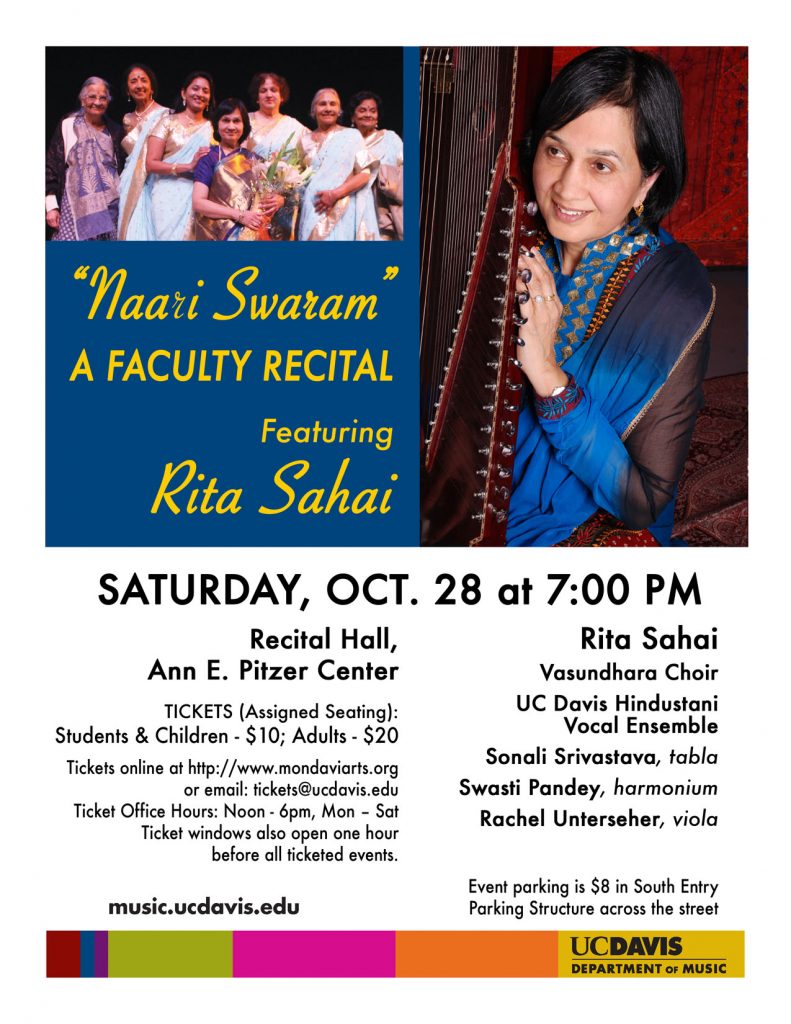 Saturday, October 21, 2017
I have been invited to perform for a Diwali Celebration by the
Indian Graduate Student Association of UC-Davis. Hope to see you there!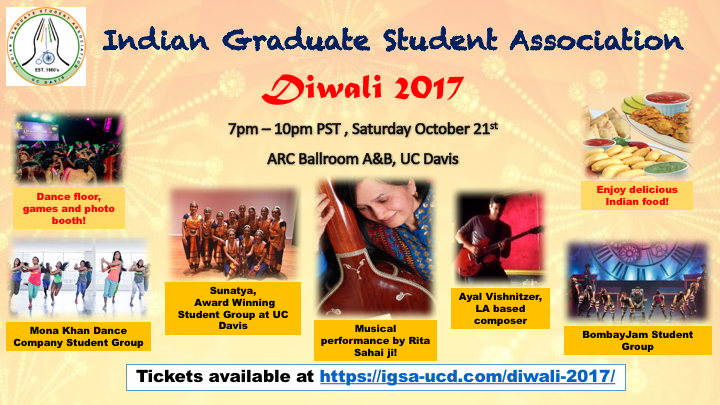 TICKETS & Info at Diwali Webpage: CLICK HERE!
STILL AVAILABLE!
A MUSIC BOOK of RITA'S COMPOSITIONS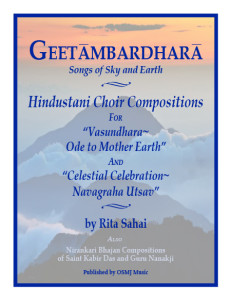 Rita Sahai has published a music book
of her compositions entitled:
GEETĀMBARDHARĀ:
Songs of Sky and Earth"
This book contains the
Hindustani Choir Compositions for
"Vasundhara ~ Ode to Mother Earth" and
"Celestial Celebration ~ Navagraha Utsav"
also included are
Nirankari Bhajan Compositions of
Saint Kabir Das and Guru Nanakji.
Many of Rita's students have been requesting such a book
so that her compositions will not be lost.
144 spiral bound pages include musical notation, Illustrations, explanations of the ragas, Devanagiri script, and English translations.
To order your copy, please send $27.29 ($24.99 + $2.50 shipping) to
OSMJ Music | PO Box 9598 | Berkeley, CA 94709
~ ~ ~
Contact Rita for a brochure or info on:

CONCERT APPEARANCES

RECORDING SESSIONS

ONGOING CLASSES

LECTURE WORKSHOPS

SEMINARS

MUSIC DEMONSTRATIONS AT COLLEGES AND SCHOOLS

Call (510)847-2020 or email: osmjmusic2@comcast.net